---
5月27日から29日の3日間、南米チリより訪問稽古に来られました。
去年訪問稽古に来たニコラスとニコラスの弟子3名。
For 3days from 27th to 29th May, They came for a visit keiko from Chile.
Nicolas Diaz visited last year and his three pupils.
初日は基本をみっちりと稽古し夜は焼肉パーティー!
First day, We did a basic keiko and Yakiniku party at night!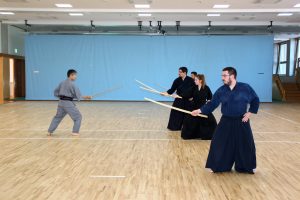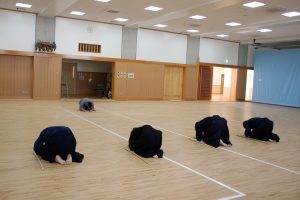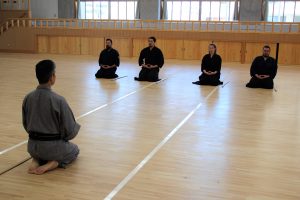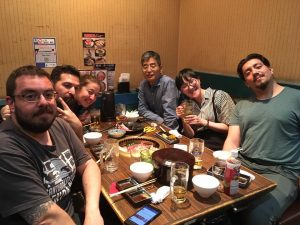 2日目は巌流島へ渡り稽古を致しました。
雲一つ無い晴天に恵まれ、砂浜は暑すぎて足が焼けてしまったため今回は芝生の上で稽古を行いました。
We went to Ganryujima on the second day and took  a keiko.
It was very fine day that no cloud, We practiced it on a lawn this time, because the sand beach was too hot.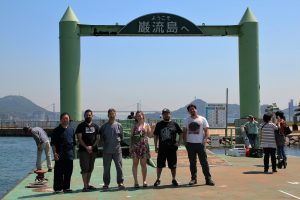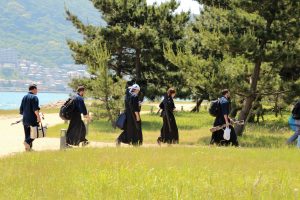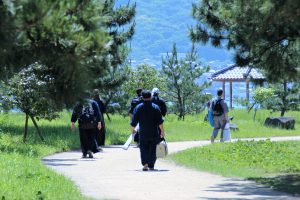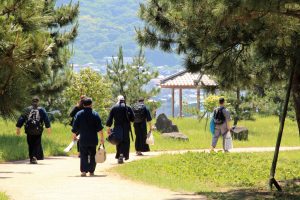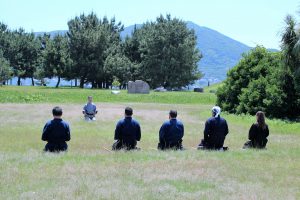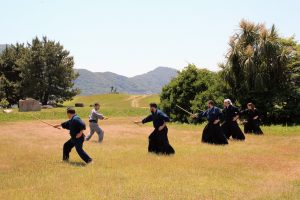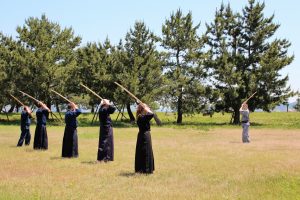 ニコラスが去年来日した際には、沢山の蜻蛉と戯れながら稽古を行ったのですが、
今回は太陽と格闘しながらの稽古です。
When Nicolas visited Japan last year, We took a keiko with many Tombo(dragonflies)
but We took a keiko while fighting with the sun this time.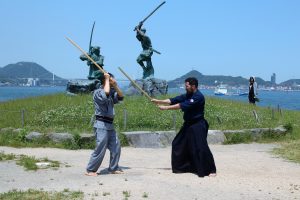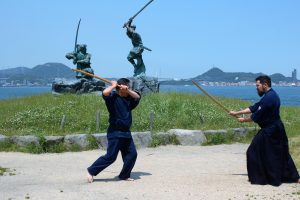 フランコは日本は2度目、剣道、居合、二天の稽古と頑張っておられます。
As for Franco second times in Japan, He doing keiko Kendo and Iai and Niten hard too!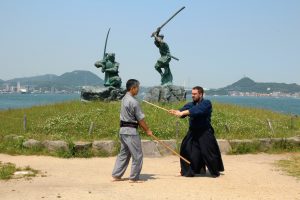 マリオは初めての日本です。体が大きくて迫力のある剣裁きですがとっても優しい方でした。
Mario  is first time in Japan, He was really powerful swordplay because he has a big body, but very kind man.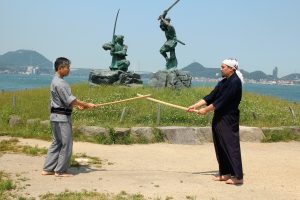 マカも日本は初めてです。日本の少女漫画とセーラームーンが大好きで二天は始めて間もないそうです。
Maca is first time in Japan too. She loves Japanese Shojomanga(girl`s comic)and Sailor moon, and Niten is a beginer.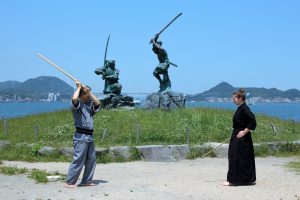 帰りに手向山へ立ち寄り、小倉碑文へお参り致しました。
We went to Tamukeyama and prayed Kokurahibun.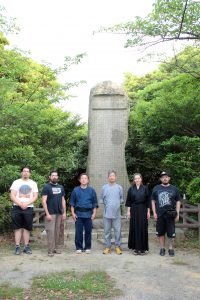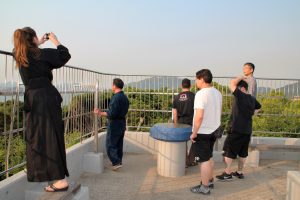 展望台に上り、北九州の景色や巌流島を見下ろし色んな話をしました。遠い遠いチリの友人がこうやって一緒に稽古し景色を見るなんて世界は一つなんだなと改めて感じました。
We climbed the observation deck and looked down Kitakyuusyu city and Ganryujima , and We had talks.
That a far off far Chilean friend takes a keiko together and sees scenery, The world is one I felt .
最終日は朝から訪問稽古の仕上げです。
The visit keiko seems to finish .We took keiko from morning on the last day.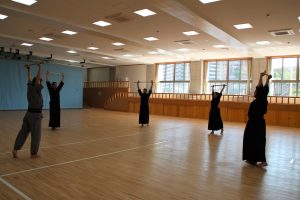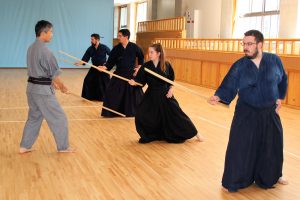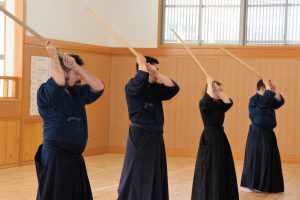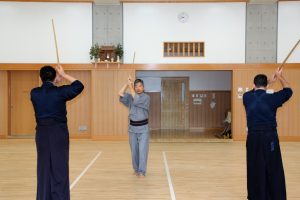 基本稽古から始めます。その後に形の稽古を行いました。
Basic keiko first, then practiced Kata keiko.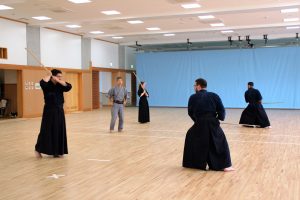 そしてこの3日間頑張って稽古をして来ましたので、最後に加治屋宗家と好きな形を一人3本づつ演武していただきました。
For thesse three days, we took a keiko hard, Finally They did demonstrate favorite 3kata with Kajiya soke.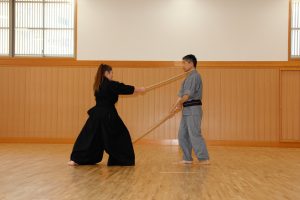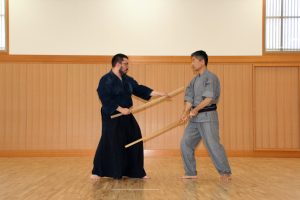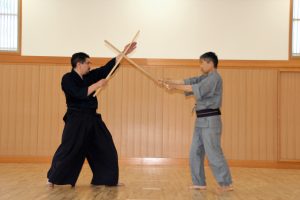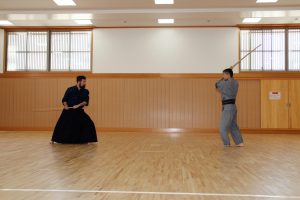 日に日に良くなっていたのですが、こんなに上手になるとは驚きました!!
They improved day by day. However, I was surprised to improve it so much!!
最後は指先で記念撮影。
The last, Taking a ceremonial photo by Sassen.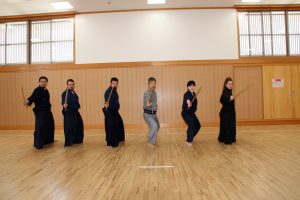 二天一流を始めてまだ間もない彼らですが、本当に良く稽古をされているなと感心しました。
またいつか一緒に稽古出来るのを楽しみにしています。
They are not long by a Niten Ichiryu keiko for the first time, but I understand that they take a keiko really a lot! I look forward to the day when I can keiko together sometime.
Noriko Maeda