12月1~2日 ルーマニアよりCosmin Lupuさんが訪問稽古に来られました。
December 1~2 Visitors training from Romania.
初日は横代体育館で朝稽古、そして午後も。自衛隊の皆さんと合同稽古でした。
First day,We did morning keiko .and in the afternoon. With the Japanese armed forces.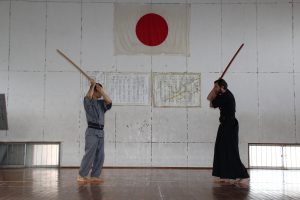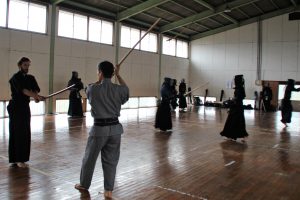 夜は通常稽古へ参加して頂きました。
Normal keiko at night.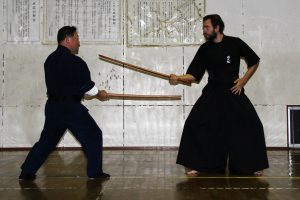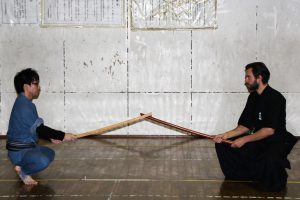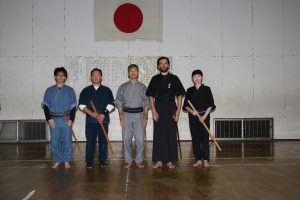 二日目は巌流島で稽古致しました。
Next day, We did keiko in Ganryujima.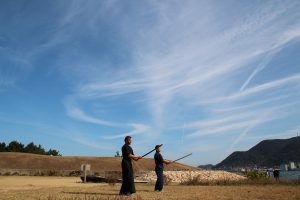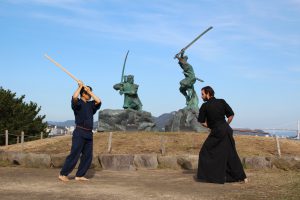 この日は空に変わった雲が出現し、とても美しかったです!!
The cloud was mysterious on this day and was very beautiful!!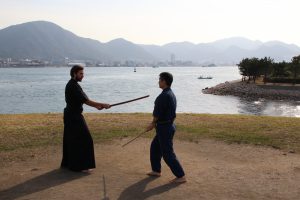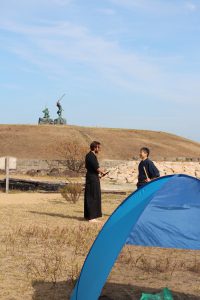 今回もお弁当、そしてテントも・・・
With Obentou(lunch) and tent too…
最後に小倉碑文へお参りしました。
In fainally, we prayed at the Kokurahibun.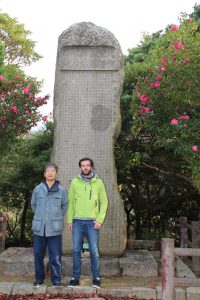 コスミンさんは、日本の事をとても良く勉強されていて日本語や文化などもよく知っておられます。
彼はミュージシャンなので、耳が良いのか日本語が完璧な発音なのです!
He studies japan very well.He know many Japanese and culture. He is a musician, or an ear is very good.and his Japanese pronunciation is very perfect!!
音楽の事にしても、武道の事にしても、絶えず努力をされている方なんだなと言う印象で、私も頑張らなければと感じました(毎回反省しています)
I thought he is a hard worker about music and the Budo.I must do my best too..(I always said soo..)
訪問稽古に同行させていただくと、本当に沢山学ぶことがあります。
加治屋先生、コスミンさん、ありがとうございました。
I can learn a lot when I Particiate a visit keiko.
Thank you very much Kajiya sensei and Cosmin san.
Noriko Maeda