先日開催されましたヨーロッパの古武道の大会に二天一流より支部代表のメンバーが参加致しました。
イギリス代表のスコットより活動報告が有りましたので掲載いたします。
日本語訳は前田が追加いたしましたので是非ご覧ください。
European Koryū Convention 2018
Last week, Members of the Hyōhō Niten Ichi-ryū family in Europe represented our ryū at the European Koryū Convention in Haarlem, Netherlands, alongside ten other schools.
The Convention is an opportunity for schools to exhibit their arts in public to encourage the academic study of koryū arts and to make them more accessible to the general public via a formal presentation.
Chris de Jongh (national representative of Netherlands) along with his senior student Gezinus Hovinga, Scott Halls (national representative of the United Kingdom) and Roland Gericke (national representative of Germany) presented techniques from Ittō Seihō, Kodachi Seihō and Nitō Seihō to the assembled audience of other koryū practitioners and members of the general public.
ヨーロッパ古流大会2018
先週、私たち兵法二天一流ヨーロッパ各国代表のメンバーは、オランダハーレムで行われましたヨーロッパ古流大会にて10流派の方々と共に参加いたしました。
この大会は古流の技術研究を促進し、一般の皆様にもより知って頂く為に公式な場面で披露させて頂く機会です。
オランダ代表のChris de Jonghは彼の上級者の弟子Gezinus Hovingaと。イギリス代表のScott Hallsはドイツ代表のRoland Gerickeと組み一刀勢法から小太刀勢法、二刀勢法の技を他流派の皆様、及び一般の皆様の前で披露させて頂きました。

The ryūha represented were:
Asayama Ichiden-ryū
浅山一伝流
Katayama-ryū
片山流
Hokushin Ittō-ryū Hyōhō
北辰一刀流兵法
Hontai Yōshin-ryū
本體楊心流
Hōzōin-ryū Takada-Ha
宝蔵院流高田派
Hyōhō Niten Ichi-ryū
兵法二天一流
Mugai-ryū
無外流
Ono-Ha Ittō-ryū
小野派一刀流
Shintō Musō-ryū
神道夢想流
Tamiya-ryū
民弥流
Tenshin Shōden Katori Shintō-ryū
天真正伝香取神道流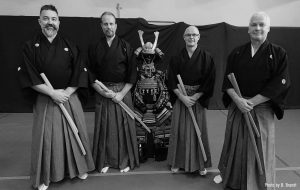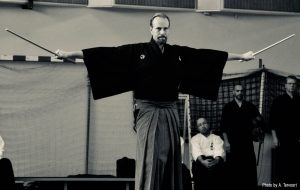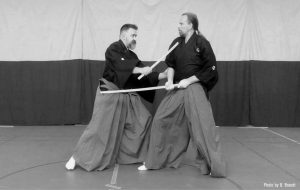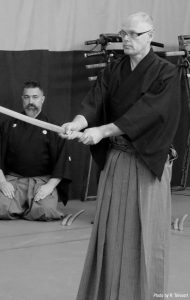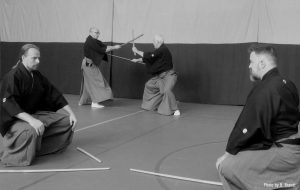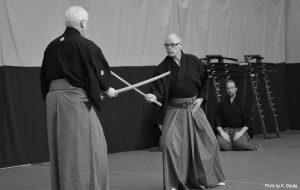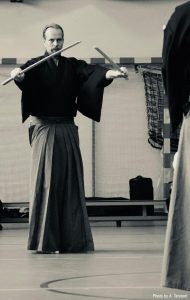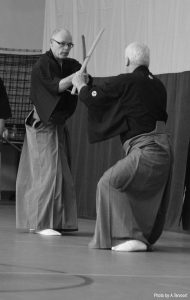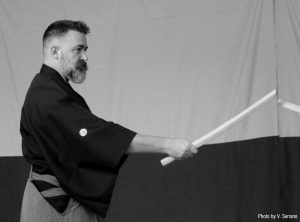 Thank you Scott and everyone who Participated!
お疲れ様でした。
Noriko Maeda