今年は多くの訪問稽古があります。今月も二か国、三名の訪問がありました。
9月4日から6日の三日間稽古に来られましたのはフィンランドよりお越しのマチアスさんです。
彼は以前日本へ留学経験もあり日本語も堪能です。
There are many visit training this year.
There were two countries, the visit of three people this month.
He is Matias Kuosmanen came from Finland for three days from september 4 to 6th.
He use to studing experience in Japan before and he is very good Japanese speaker.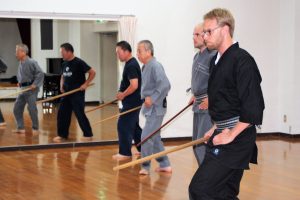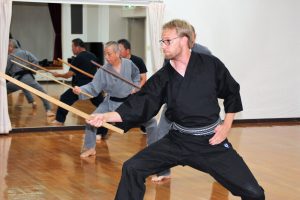 基本稽古から。彼は身長が高い分動きがダイナミックで迫力があります!
形の稽古は磯部さんがご指導されました。
Start from a basic lesson.He is tall so movement is dynamic and he is powerful!
As for the keiko of the kata, Isobe san was instructed.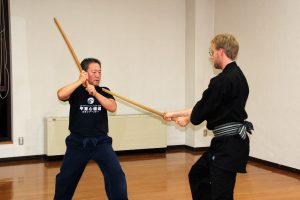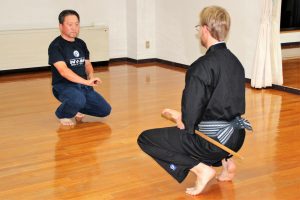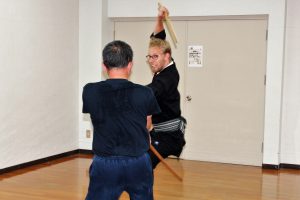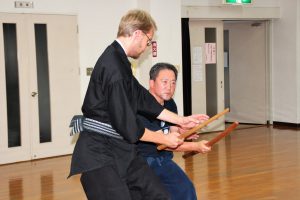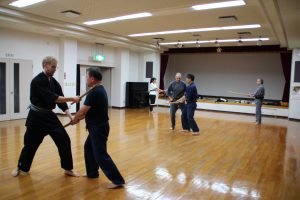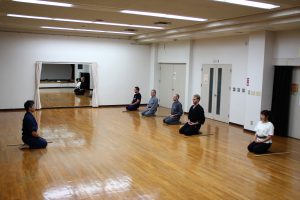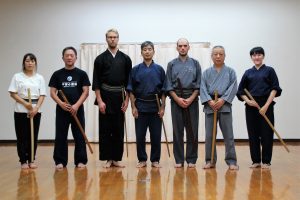 今回は私の仕事の都合でこの日しか同行出来ませんでしたが、この後も2日間加治屋宗家と稽古をされました。
もっと沢山一緒に稽古したかったのですが、また次回のお楽しみに。
I was able to go together on only this day, but he was practiced after this with Kajiya Soke for two days.
I wanted to practice it together more, but  I hope next time.
続いて8月9日から15日まで訪問されましたのはチリよりお越しのチリ代表のパベズさんとマウリシオさんです。
長い長いフライトを乗り継ぎ、お二人とも日本へ来られるのは初めてだそうです。
早速、初日から熊本県の霊巖洞へ。
途中高速道路のパーキングでお土産を購入したりスイーツを食べたりと楽しい一日の始まりです。
Patricio Pavez Lillo(Representative of Chile)and Mauricio Fuentealba coming from  Chile were visited from August 9 to 15th.
They had a long long flight, and  come to Japan first time.
At first day, We went to Reigandou of Kumamoto.
We bought a souvenir and eat sweets of the expressway on the way of Kumamoto, Let's start fun day!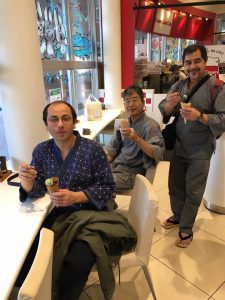 この日も最高の天気で金峰山の展望所からは対岸の長崎県まで見渡せました。
We were  able to look around  by the best weather from view place of Mount Kinpo to Nagasaki of the opposite shore on that day.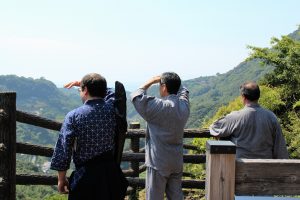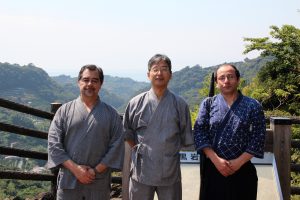 この日は日曜日でしたので観光に見えられる方も多く、合間をぬいつつ稽古や撮影をさせて頂きました。
Sunday on that day,While a lot of people came by sightseeing. We did a keiko  and photography an interval.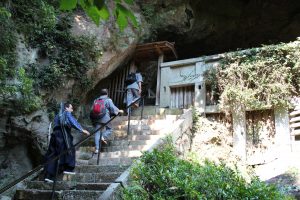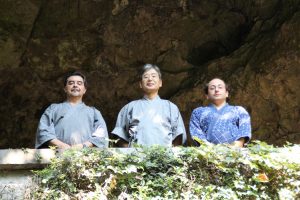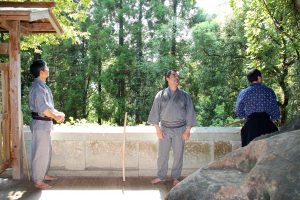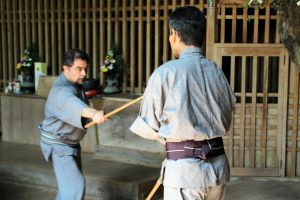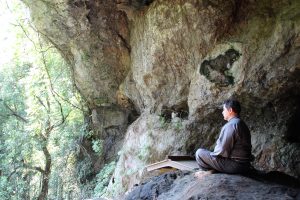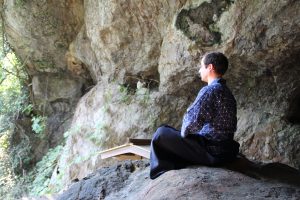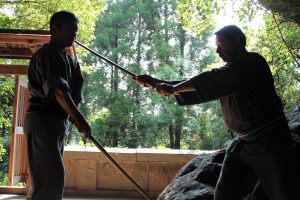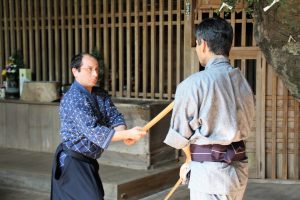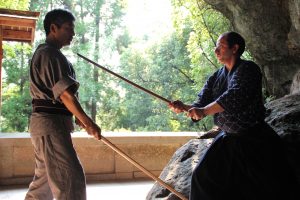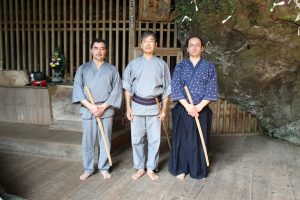 八月に行った時ほど暑くはなかったのですが、まだまだ湿度と温度があるおかげで緑の木々や苔がとても美しかったです。
It was not hot as time when we went in August, but green trees and moss were beautiful at all because there were the humidity and temperature still more.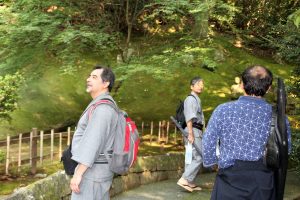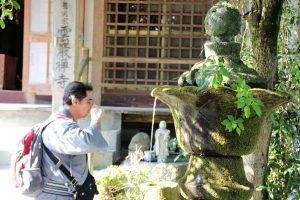 空気の美味しさと帰りに飲むこちらの天然水はここでしか味わえないご褒美です。
稽古の後は島田美術館へ行き、武蔵塚公園、武蔵うどんの二天うどんを堪能し福岡へ戻りました。
A taste of the air and this natural water to be able to taste only here.
We  went to the Shimada Museum after a Keiko and We  enjoyed Musashizuka Park, and ate Niten udon of the Musashi udon and came back to Fukuoka.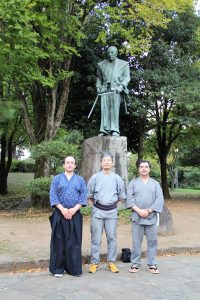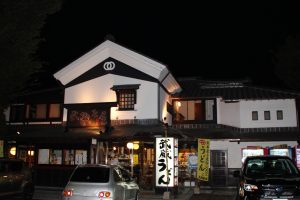 二日目は朝稽古を終え、お昼に北九州中央卸売市場内にありますこずえ食堂へ。
新鮮で安くてとっても美味しかったです。
We finished  morning Keiko on the second day, and went to lunch in the Kitakyusyu Central Wholesale Market kozue shokudou .
It was fresh and was cheap and was very delicious.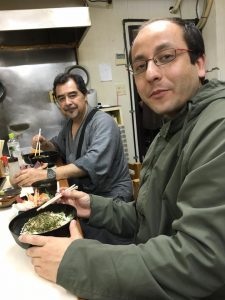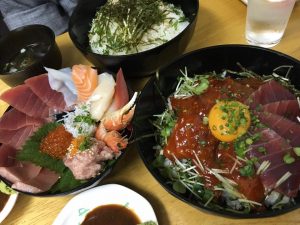 お店の大将と話が弾んだようで、マグロのピンバッジをプレゼントして頂きました。
They talked a lot with the Taishou of the shop,Taishou present them the pin badge of the tuna.
夜は本部道場の稽古へ参加されました。
They joined a keiko of  Hombu Dojo at night.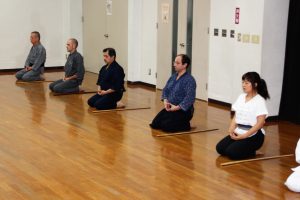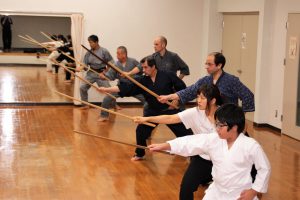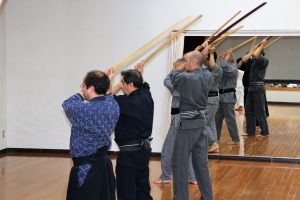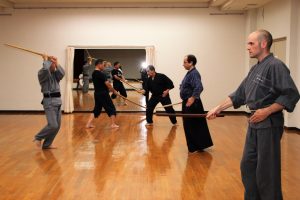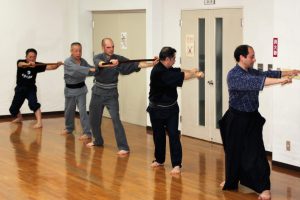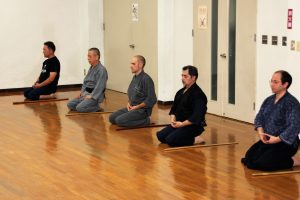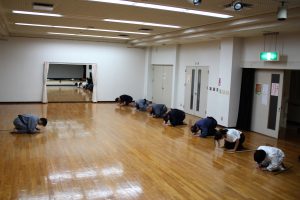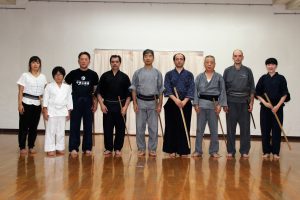 その他の日も朝稽古、昼稽古と毎日稽古稽古です。
keiko from morning and afternoon too on the another day,Keiko Keiko everyday.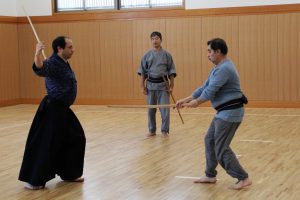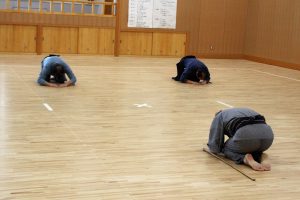 手向山の小倉碑文へお参りも。
To the Kokura hibun of the mountain Tamuke for the prayer.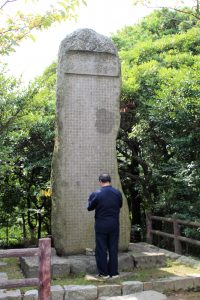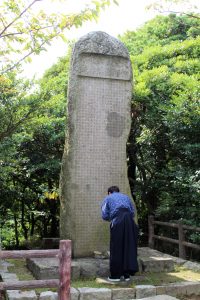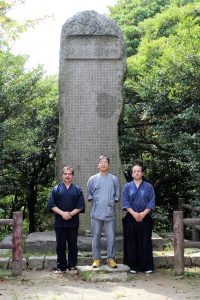 今回も最高の天気に恵まれ、巌流島へ渡り稽古をすることが出来ました。
We able to took a  keiko in Ganryujima blessed with the beautiful weather.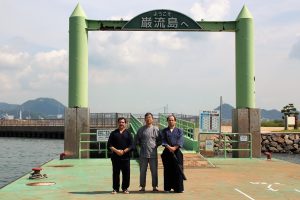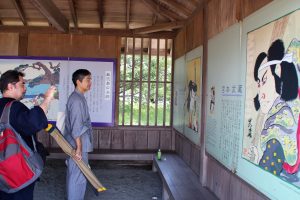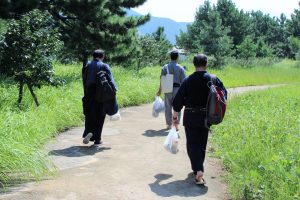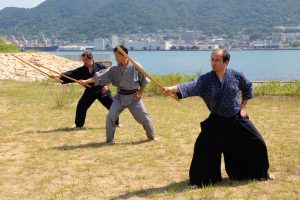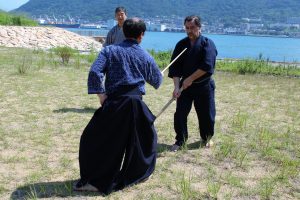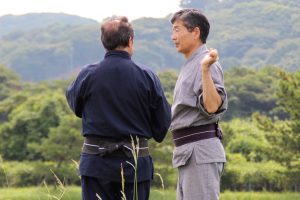 丁度この日に雑草の手入れが入っていました。どんどん綺麗に刈られて行く芝をずっと見ていられるような、平和で長閑な風景にうっとりしました。
The maintenance cleaning for weed just started on this day. I was fascinated by the calm scenery by the peacefully.I'd like to see all the while…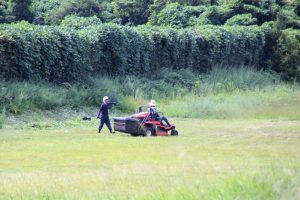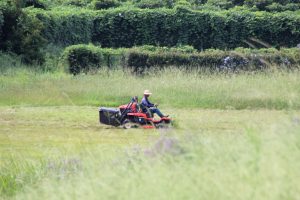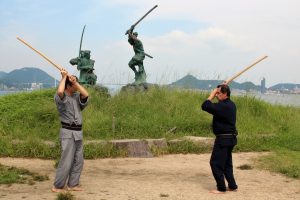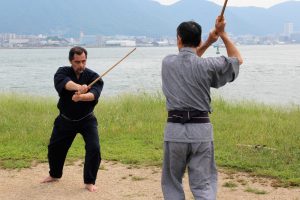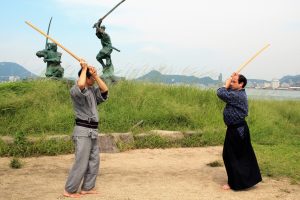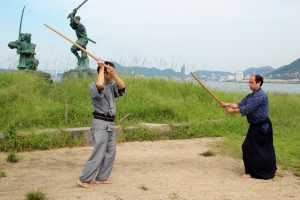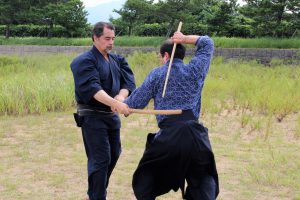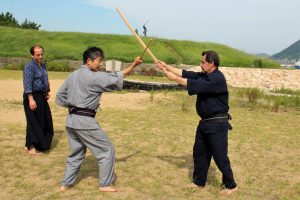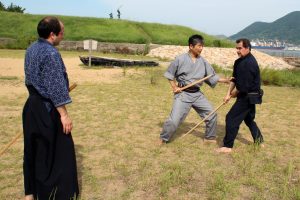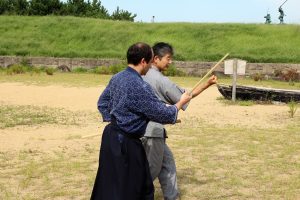 巌流島には大きくて黒い蝶が生息しているのですが、その幼虫でしょうか?踏んで仕舞わぬ様に遠くへ連れて行っても直ぐに戻ってくるのでびっくりです。一緒に稽古したいのかな?
Big and black butterflies inhabit Ganryujima, is it the larva? I put it away to far becouse I don't want to be killed the larva,But came back soon !! Do you want to keiko together?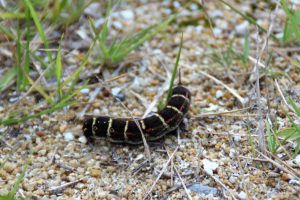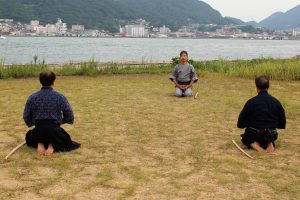 最後の稽古日となりました。朝稽古を終え夜は本部道場で稽古に参加されました。
It was a final keiko day. Took morning keiko then they  joined in Hombu Dojo at night.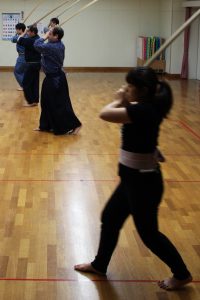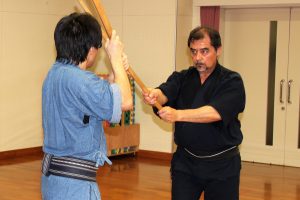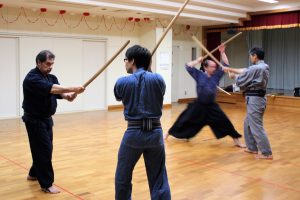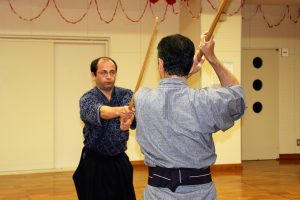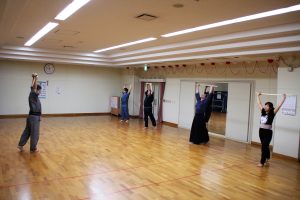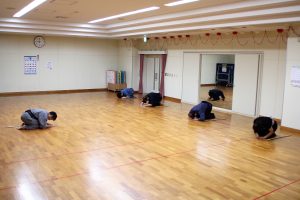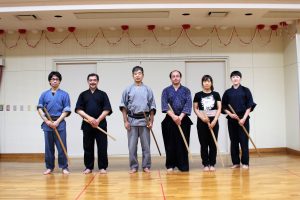 あっという間に一週間が過ぎ、楽しかった思い出と余韻でお別れはいつも寂しいです。
しかし本部では新しいメンバーも加わり、来月は鹿島神宮での奉納演武、チリでのワークショップもあります。
より一層気を引き締めて稽古を頑張りたいと思います。
One week passes so fast, and goodbye is always sad with  good memories.
However, the new member joined from this month, and there will be Embu at the Kashima shrine and the workshop in Chile next month.
I want to try a keiko Gambarimasu .
前田典子  Noriko Maeda