一年で最も稽古に最適な時期になりました。
こちら九州では暑さ寒さも無く、蚊や昆虫の攻撃も減りました!!
It was the most suitable season for a keiko in one year.
It was not so hot,not so cold in Kyusyu either,and I'm glad that not attacks of a mosquito and the insect!!
久しぶりの稽古日記を書きます。
本日は太刀合棒の復習を致しました。
I write a keiko nikki after a long absence.
We reviewed the Tachiaibo today.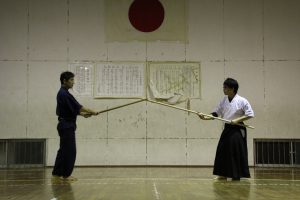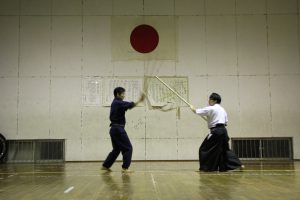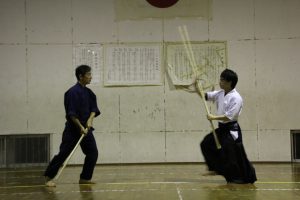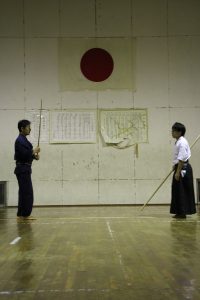 写真の月森先輩(右)とは、演武会でも組んで頂けることが多く
棒術の稽古も回数を重ねて来ているので、随分間合いやタイミングが合ってきたように感じています。次はスピードアップ!
いつか演武会で棒術をお見せできると良いなと思っています。
I often pair with the  Tsukimori senpai in Embukai(right of the↑ photo) We keiko of  Bojyutu repeats many times,I feel that a chance and timing were correct. The next sign move more fast!
I think that we should be able to show Bojyutu sometime in Embukai.
いよいよ来週から南米チリでのワークショップの為、加治屋宗家はしばらくおられません。
ワークショップの成功を祈りつつ、自主稽古も頑張ります!
It is finally, a workshop in South American Chile from next week, so There is not Kajiya soke for a while.
While praying for the success of the workshop, I try the jisyu keiko hard!
Noriko Maeda